The Writer's Block


Mother's Day Circle

Welcome to our Mother's Day Circle!!!
Here you will find poetry to honor all the Mother's out there...
So please grab that cup of coffee or tea
sit back and enjoy !!


Here they are for your enjoyment !!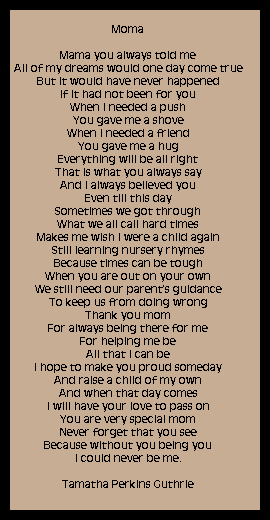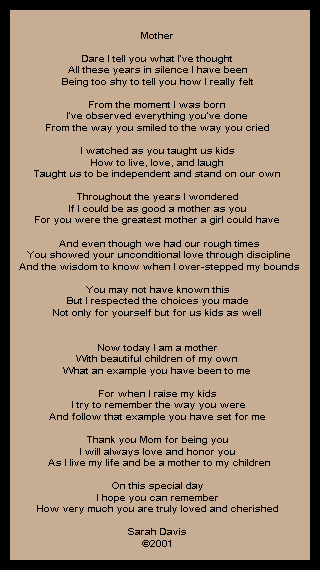 Send Tams


The Graphics on this page came from the link below
Please don't copy them from my page
Go to the logo's i have provided and read the rules before using
All Graphics are the copyright of the artist... Thank You...