All About Tazgirl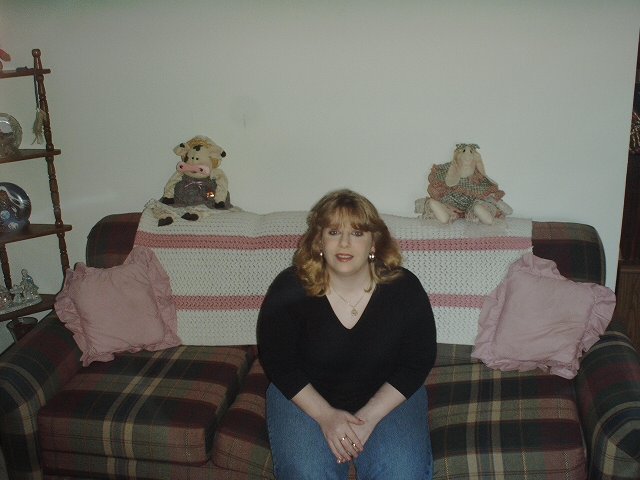 WELCOME !!!
Here is where i get a chance to tell ya a littlebit about myself
My name is Tamatha Jane Guthrie aka (Tazgirl) on the net
I am 30 year old female..happily married for over 12 years now to my wonderful husband Kevin..
I recently made my home in Atlanta,Georgia
After spending 10 years going to various places while my husband Kevin was in the US Army
We spent almost 7 of those years overseas.. In Germany and Belguim..
Where we managed to make alot of wonderful friends.
My hobbies include Reading, Crochett, Writting Poetry, Chatting on net, and Webpage Design
Remembering back I started writting poetry back in high school
It was a wonderful way to express what a person can through at that age
then as I got older I found myself writting even more and with more spirit
It also helped that I have a mother who is very into writting and shared this with me
I totally believe that we are all given some gift of expression
Rather it be with words, song, or other various ways
to express yourself is to know who you are...
least that is how i have always felt
I really do hope you enjoy your visit to this site... !!



This is me and my husband Kevin

E-mail Tams





Free JavaScripts provided
by The JavaScript Source